Valentine's Gifts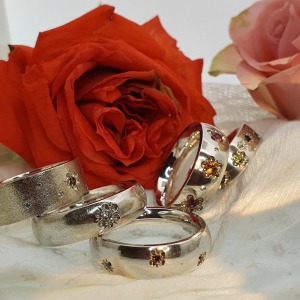 Find the perfect Valentine's gift for your beloved one at studio BLOU Amsterdam. Goldsmiths Margriet and Froukje make personal jewelry in their unique style.
Are you looking for a Valentine's gift to give to your lover? At BLOU, we make jewelry of all shapes, ideas and price ranges. Give your lover the freedom to choose by giving him or her a Valentine Voucher.
Each piece is handcrafted in Amsterdam, with love!
Display 15 Products per page